Alana McLaughlin Before Surgery, Love Life, Wikipedia, Bio
Alana McLaughlin is an openly transgender woman who formerly worked for the U.S Army Special Forces. She is now a professional MMA fighter with a record of 1-0-0 and is the second openly trans woman in this particular field. Besides this, she has an interest in biking, art, and sculptures. She is an inspiration to all the people of the LGBTQ community.
The fighter to reach where she is today has struggled a lot. From not getting her family's approval regarding her gender to receiving backlash in MMA, Alana's life has been hard. Here, we discuss her life before and after her surgery, her love life, net worth, wiki, and her MMA career.
Alana McLaughlin Wiki:
McLaughlin was born on June 26, 1983, at Rockhill, West Columbia, South Carolina, USA. Today (2022), she is 38 years old and resides in Portland, Oregon.
She belongs to a very conservative family where they tried to make her do masculine things and even sent her to conversion therapy. She has not spoken up about where and who her family and parents are.
The MMA fighter was not allowed to participate in sports until her junior year in high school. There she joined the cross-country team. She did very well and was offered a scholarship at Newberry College. There, Alana ran for almost two years and transferred to Winthrop University, and graduated with a fine art major.
After college in 2003, at the age of 20, she joined the U.S Army Special Forces. That was the last time she spoke to her mother about her gender, to which her mother replied that she would rather have her daughter die at the war than to see her as a woman.
Alana did not lose hope and continued as an army. In 2007, she, as a medical sergeant as a part of a 12-person unit, was deployed to Afghanistan. After six years of service, she decided to leave the army with eight service medals.
In 2014 she received her degree in sculpture at the University of North Carolina alongside training for fights.
Alana Mclaughlin Before and After Surgery:
After leaving her journey as an Army behind, McLaughlin decided to do something else in her life. In 2010 she suffered from post-traumatic stress disorder and was recovering slowly.
Finally, in 2012 she got biological surgery and started the new chapter of her life. Her names and other details before her surgeries are not known, but she posts her before and after pictures on social media giving courage to people to become who they are.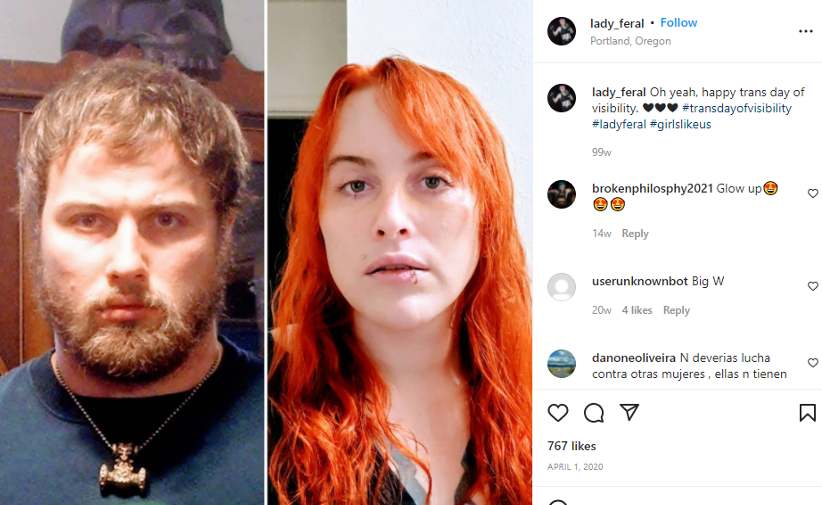 Alana Mclaughlin's MMA career:
Alana, after starting her gender reassignment journey, started training with MMA masters for fights at a gym in Hialeah, Florida. From 2012 to 2014, she participated in six fights.
On September 10, 2021, The MMA fighter made her debut in Miami, Florida. She fought against Celine Provost, a French fighter. McLaughlin won in the second round in a time interval of 3 minutes and 32 seconds with a chokehold.
The fighter became instantly famous but was criticized by many people. They were objecting that biological males should not be allowed to participate and compete in women's sports.
Alana Mclaughlin's Love Life:
Alana has been very private about her personal life. She has not shared anything about her being involved with anyone nor posted anything about it on social media. One can only assume she is single as of now (2022).
Besides that, the MMA fighter has an adorable cat named Loofah and shares pictures of it on her social media accounts.
Alana's Mclaughlin's Net Worth:
As an MMA fighter, McLaughlin has a net worth estimation of $2-3 million as of 2022.
She also has a big fan following. She has 26.6k (2022) followers on her Twitter account and 8080 followers (2022) on her Instagram account.
Alana Mclaughlin's Wikipedia – info
| | |
| --- | --- |
| Full Name | Alana McLaughlin |
| Date of birth | June 26, 1983 |
| Age (2022) | 38 years old |
| Place of birth | Rockhill, West Columbia, South Carolina, USA |
| Relationship status (2022) | Single |
| Zodiac sign | Gemini |
| Height | 5'7″ |
| Weight | 66 kgs |
| Body measurements | 38-28-39 |
| Instagram | @lady_feral |
| Twitter | @Alanaferal |
| Profession | MMA fighter |