Ren Kennedy Wikipedia: Bio, Age, Husband.
Some people discover their love and passion at such an early age, and Ren Kennedy is one of those people. Kennedy grew up in the world of performing and stage acting. The Canadian actress proves herself to be a talented actress and playwright as she conquers theatre.
But who is Ren Kennedy? And what shows has she been on? Let's take a glimpse of Ren Kennedy Wikipedia biography. Also, read about her age and if the actress is married to anyone.
How Old is Ren Kennedy?
Ren Kennedy's exact birthdate is unknown. Different sources have different versions of her birthday. However, most sources said that she was born in the year 1980. With that said, the Canadian actress is probably about 40 years old.
Ren Kennedy Wikipedia
Ren Kennedy was born in Florida but grew up in Canada. Unfortunately, details about her parents' and siblings' identities are unknown. Since she was eight years of age, she has been in the performing arts scene. She used to sing in front of people when she was a child.
Ren reportedly enjoyed the feeling of performing. Consequently, the actress pursued a career in Music Theatre Performing and Stage Acting.
Moreover, Ren attended Richmond Senior Secondary. The stage performer graduated from the Vancouver Academy of Music, finishing a bachelor's degree in Music in Opera Performance.
The actress is a member of The Screen Actors Guild – American Federation of Television and Radio Artists.
Furthermore, Ren was mentored by Shea Hampton as a newbie actress. Her first project as a co-director was I Am Not A Girl. The show was performed at VanCity Culture Lab in Vancouver.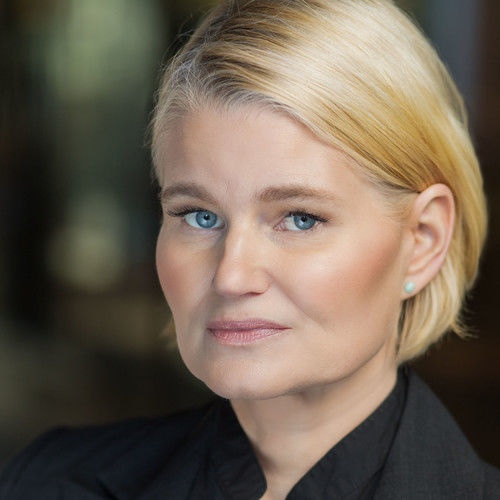 Ren Kennedy also trained under Eugene Buica, Vic Leacock, and Tony Alcantar. The actress also joined an acting-intensive Bootcamp with the Los Angeles Acting Corps.
Movies and TV Show
In addition, the actress has played in different movies and series. Ren appeared in the short film The Robbery as the character Madeleine. She also played the character Karen in the movie Little Miss Mania.
Moreover, in 2013, the stage actress also participated as a strip club owner in the TV documentary Model Killers. She also played a mother in 2013's Sunrise Aquarius. Another TV credit Ren did was in I Am Victor, where she played the role of a birthday singer.
One of her most notable roles is in the Untold Stories of the ER, where she portrayed the role of Dr. Inglis or Julie Cormany. Furthermore, Kennedy played the role of Captain Barbara in 2018's Filthy Swine. Her latest acting project is for the series Transcendent Realms. She portrays the character Chief Prosecutor Victoria Foster.
Additionally, she has four upcoming movies and TV credits that have been announced. She will reportedly play the role of Mary Aleshire in When Autumn Leaves Fall. Moreover, she will also play Queen Morgana in Nephel: the Fallen. And lastly, she will play Judge Victoria Foster in Eternal.
Ren auditioned for other shows as well. Moreover, she auditioned for American Horror Story as Constance. She also did a demo for PSYCH American Duos as Juliet. Moreover, her audition videos and demos are available on Youtube.
Kennedy is a credited co-writer for Red Runaway. She also wrote and produced Little Miss Mania.
Is Ren Kennedy Married to her husband?
Unfortunately, there are no details available about Ren Kennedy's love life. However, according to reports, she is single. It seems like the actress is still focusing on her blossoming acting career and her profession.
There aren't also any reports about her previous relationships.
Ren Kennedy Wikipedia info
| | |
| --- | --- |
| Full Name | Ren Kennedy |
| Date of Birth | 1980 |
| Occupation | Actress, playwright, stage performer, producer, writer |
| Age (2022) | 40 years old |
| Relationship Status | Single |
| Children | Unknown |